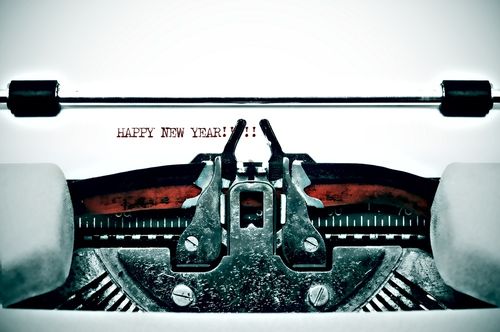 We have had a very pleasing vacance, and now return to you in fine fettle, ready to tear apart your uninspired literary efforts with renewed vigor! Huzzah for us! And you thought we were a terror LAST year!
Over our Winter Vacation we: read not one, not two, but FIVE Scandinavian crime novels (why are Scandinavians so much better at writing crime novels than anyone else? Especially when there is hardly any crime in Scandinavia?), entered the lottery for the New York marathon (!!), consumed approximately six cubic feet of gingerbread, went to the New York City Ballet's Nutcracker (which succeeded in evoking a childlike sense of wonder in even our embittered person), saw the Truly Amazing Power Duo of Jim and Karen Shepard read in a fancy Soho loft (many kisses to our dearest Chérie L'Ecrivain for smuggling us into this Exclusive Event!), weathered our first New York blizzard, drank mimosas with a Famous Children's Book Author, firmed up our Resolutions, and attended a New Year's party at the home of the former Secretary of the Navy. You think we are making that last one up, but we aren't. New York is a CRAZY TOWN, dear goslings!
How about you, Author-friends??? What delightful activities did you engage in? Is everyone ready for an Inspired Decade? Are we working HARD on our little books? HMMMM?