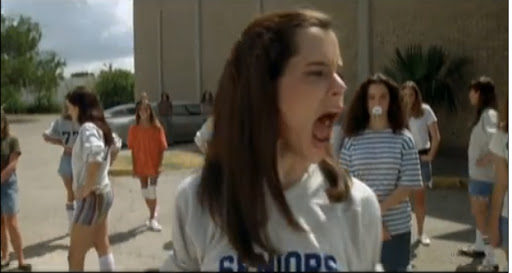 GET UP OFF THAT GODDAMN CURSED COUCH WHAT ARE YOU WAITING FOR LET'S RESOLUTE MOTHERFUCKERS RES-O-LUUUUUUUUUUUTE
FOR THE MONTH OF DECEMBER
1. THE REJECTIONIST SHALL WRITE EVERY GODDAMN STINKING DAY email totally counts. WHAT. Staying in touch is IMPORTANT.
2. THE REJECTIONIST SHAN'T HAVE ANY WHISKIES. AT ALL. In all fairness, this is not actually that hard for us; we do not, in real life, drink anywhere near as much as devoted Rejectionist readers might imagine, but a teetotaling Assistant doesn't exactly offer a lot of narrative momentum, does she. Anyway, we thought we would give our hard-working liver a little vacay which leads us to
3. THE REJECTIONIST SHAN'T HAVE ANY COFFEE DO YOU HAVE ANY IDEA HOW HARD THIS WILL BE FOR US YOU HAVE NO IDEA NONE AT ALL. The Rejectionist has had coffee EVERY DAY OF HER LIFE from aged fifteen onwards with the sole exception of a one-month period in 1999 when she was busy bushwhacking through the backcountry of the Olympics WE MIGHT TOTALLY LOSE OUR SHIT. If you receive a rejection letter between now and the end of the month that reads "NNGGGHHHH NNNGGGGH GASDHAS %%$#$" it will probably be from us. IT HAS ONLY BEEN AN HOUR OF NO COFFEE AND ALREADY WE ARE GOING MAD
4. The Rejectionist shall get through the ungodly very large pile of New Yorkers* cluttering up her sideboard! For real! We will be so erudite! and have lots of charming anecdotes with which to regale you!
5. The Rejectionist shall purchase caviar every morning for Lola Pan HEY GIVE US BACK THAT KEYBOARD, YOU LITTLE TWIT
6. SPECIAL ONE-TIME-ONLY RESOLUTION IN HONOR OF NEWLY DISCOVERED REJECTIONIST AFICIONADO RACHELLE "THE PLEASANTEST AND MOST SENSIBLE, ALSO MAKES TOTES CHARMING JOKES" GARDNER: The Rejectionist shall endeavor mightily and we do mean mightily to refrain from taking the name of the Lord in vain FOR THE ENTIRE MONTH OF DECEMBER. We are going to be honest with you, Ms. Gardner, this might last all of about five minutes, but YOU makes us want to BE A GODDAMNED MUCH BETTER PERSON. LOOK at that gentle, patient, nonjudgmental visage! How could a Rejectionist NOT want to try harder! That crashing noise our West Coast readers may be hearing is the sound of our mom falling out of her chair in shock.
What about YOU, dear creatures? What shall you resolve? LET'S WRITE SOME BOOKS AND LOVE OURSELVES WHY DON'T WE!!!!!!! OR ELSE!!!!!!! LINK AWAY!!!!!!!!!
*Magazines. Not, like, people.